Choosing a Line while Riding
When we are new to riding a bike we tend to focus on that which is directly in front of us. It unknowingly directs us instead of choosing our path (picking a line), we instead "go with the flow." This can take the control away from the rider, especially in more technical terrain. Here are some helpful tips to keep your focus in the right place while trail riding. Over time your skills will grow and you will notice your bike handling and control improve.
4 Tips For Choosing a Line Mountain Biking
1. Scan the terrain in front of you
2. Your eyes lead your wheels
3. Focus on where exiting one obstacle will set you up to enter and exit the next
4. Adjust your balance toward where you are looking
It may seem counter intuitive to look ahead and stay focused on the line but doing this will allow you to have more control. In turn your boost of confidence and relaxed riding style will set yourself up for a smooth and flowing path of travel.
Here are some additional tips we all can benefit from in our everyday riding. Focus on small changes and try to focus on one or two changes per week as things become natural.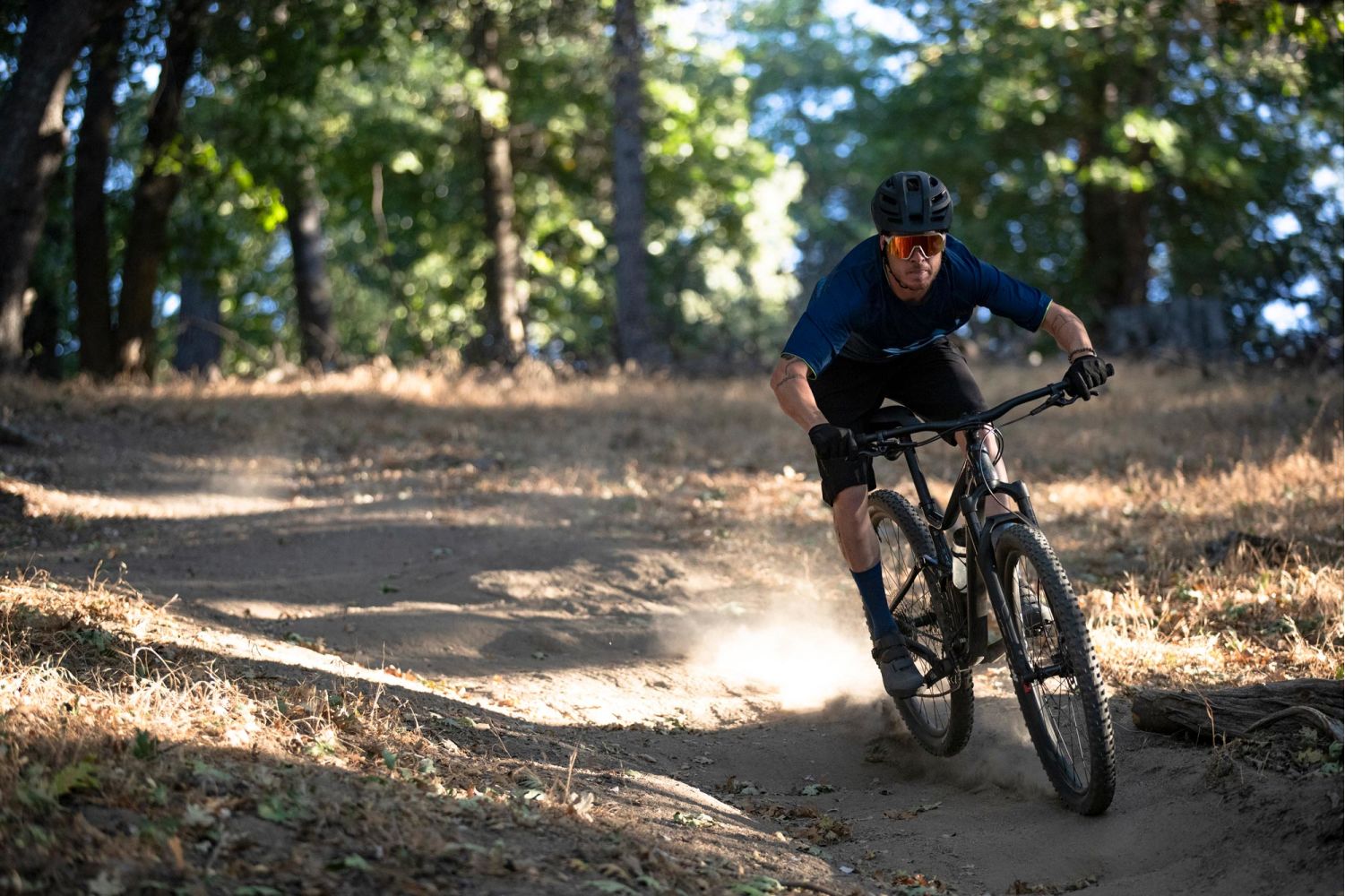 More Tips
Here's some final tips and techniques that will help your riding improve in any terrain.
Stay Loose

Let your bike do it's job. Strong arms, bent knees, and stay relaxed.

Maintain Momentum

Speed is your friend, the right amount will get you through a tough spot.

Shift Your Weight

When climbing lean forward, when descending move your weight back.

Brake Smoothly

Too much front break can send you flying over the handlebars!

Use all of your gears

Climb easier, sprint faster, and become a better rider by using your full gear range.

Look where you want to go

Keep your eyes ahead of you, and look where you want your tire to follow.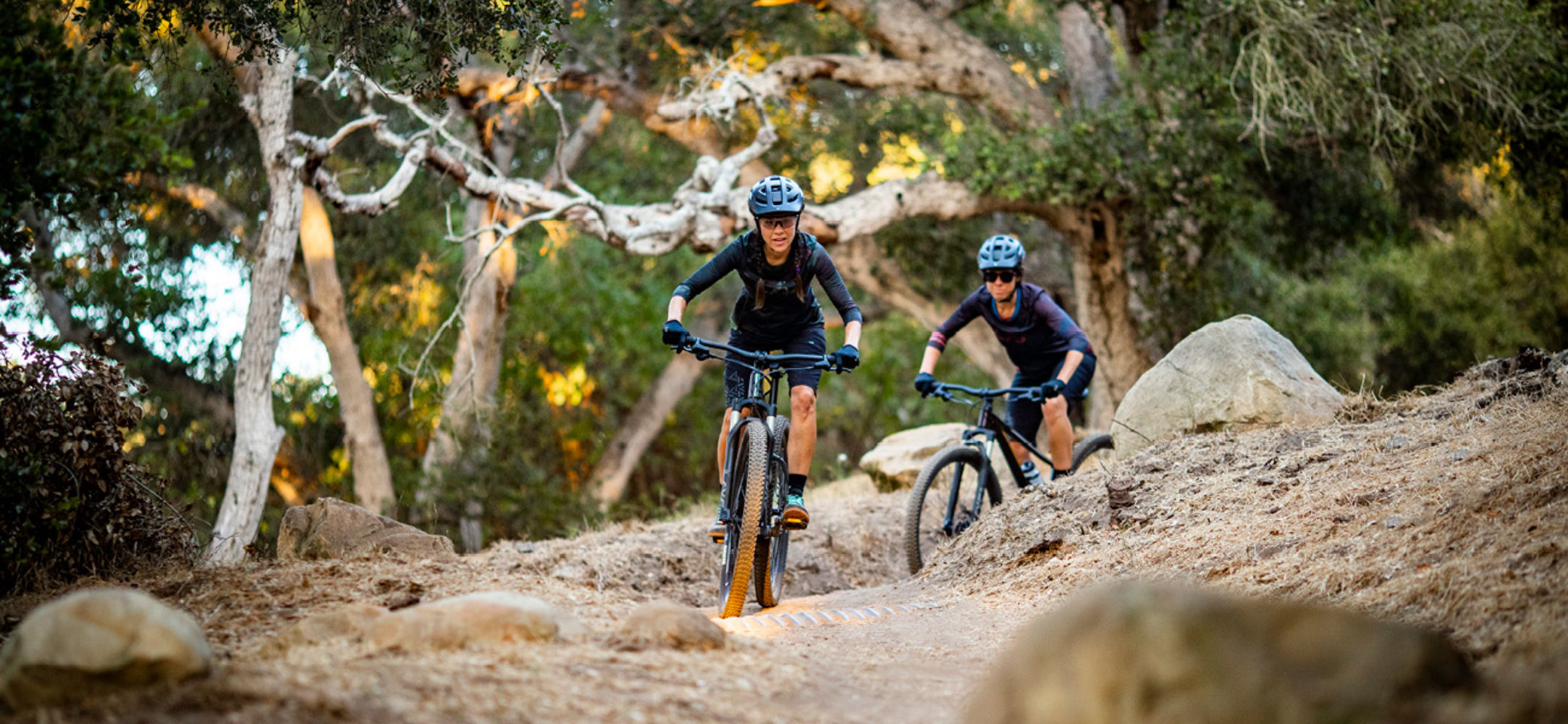 What else can help my riding?
The right bike tires make all the difference whether you're riding road, mountain, or commuting. Tires range in size from the most aerodynamic road racing tires to aggressively-treaded mountain bike tires. Don't forget an extra inner tube so you're covered for those mid-ride flats. No matter your discipline you can find versatile, puncture-resistant, all-weather options to make your next season epic!
Descending
No matter the terrain it helps to know good technique for descending. Some riders look so comfortable on technical or steep descents, but there's a reason. In this installment of Trail Sessions we highlight how to position yourself on the bike to be smooth as butter on even the trickiest of descents.
After watching this video a few times, think of a place where you can go session a section of trail to really work on each skill. Those weekend rides are best for riding with friends! Pick out one day a week where you can really do focused work on your bike handling skills, then your weekends will be waaaay more fun.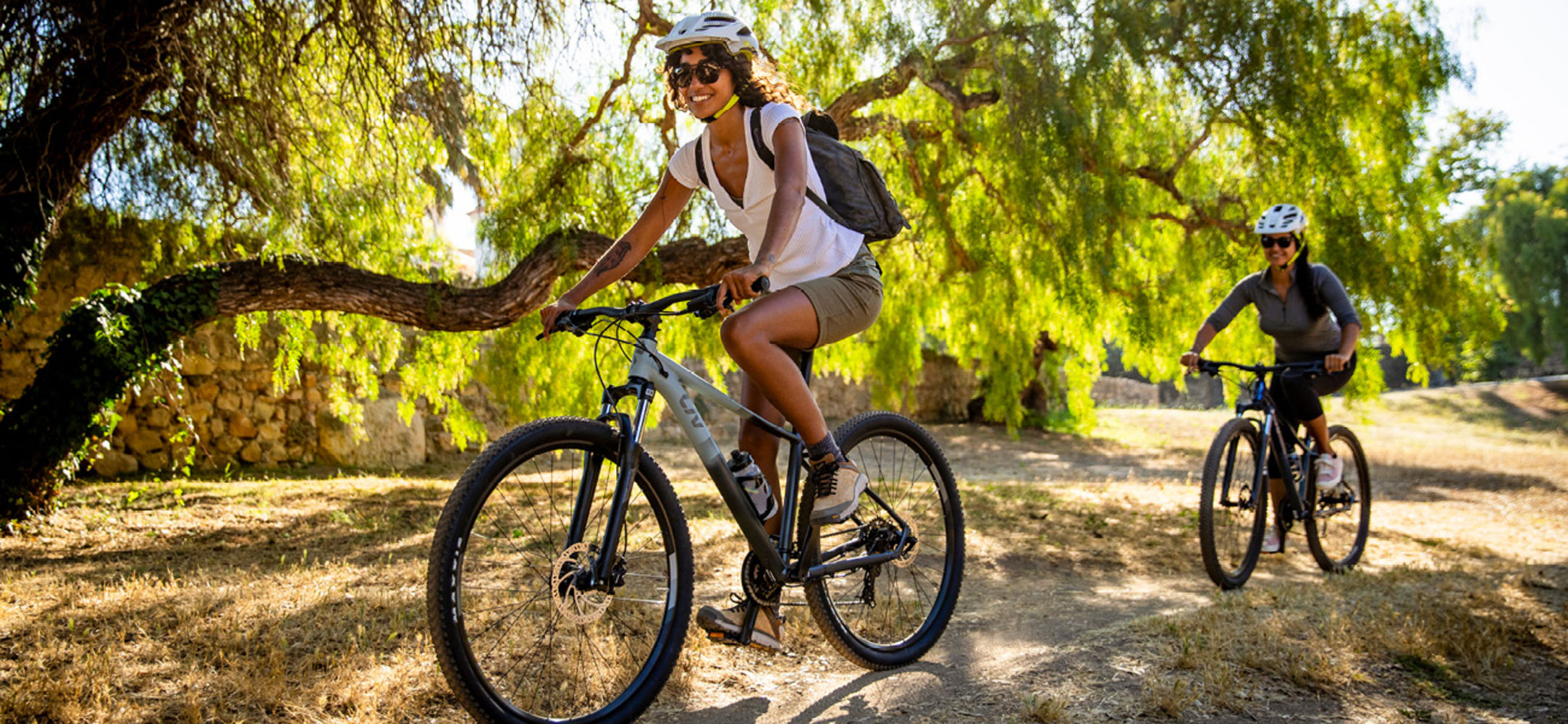 In the market for a new mountain bike?
Whether you are new to the sport or a seasoned veteran, we are excited that you're interested in mountain biking. We'd love to help guide you in the right direction whether you're shopping for your first cross country hardtail or it's time for that long travel bike park rig in your life. It's important to take your time, do your research, and choose the right bike for your specific riding needs and desires! Here are some key questions to ask yourself when contemplating a new bicycle purchase.
Who do I want to ride with?

What kind of bikes do they ride?

What bikes in the past did I like or dislike?

Where do I want my new bike to be able to take me?
Learn more at our blog by clicking the button below!
The Best Strategy to Buying a New Mountain Bike!
Financing
Bicycle Warehouse has a number of financing options to help you get your dream bike and all the gear you need to have more fitness, freedom and fun.
If you're local to Southern California we invite you to visit one of our Bicycle Warehouse retail stores to experience the best selection and service around.
We have a fleet of awesome mountain, road, and hybrid bikes standing by,come by and test ride the bike of your dreams today! 
Find a Bicycle Warehouse Store Near You!
---
Got questions? We'd love to chat!
Reach us Tuesday-Saturday 11-6 PST
Email: info@bicyclewarehouse.com
Live Chat: @ www.bicyclewarehouse.com